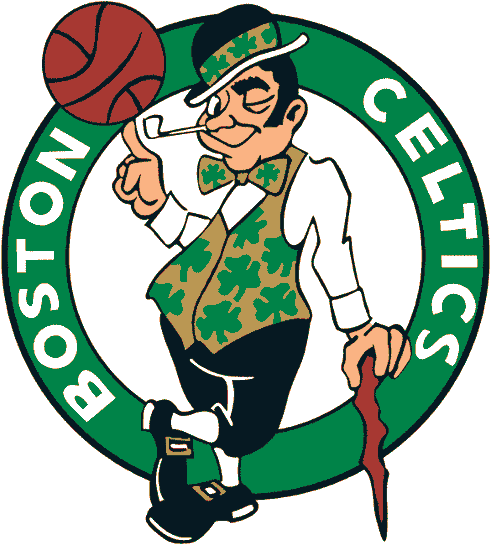 1. Celtics winning 2008 NBA Finals
The Celtics pulled it together after a disastrous 2007 by winning their 17th NBA Title!  Most key in this is that their last title was in 1986, 22 long years ago!  The disaster of the prior season also sweetened the victory after the Celtics had an 18 game losing streak and posted a horrific record of 24 wins and 58 losses in their prior season.
Michael Phelps won 8 Gold Medals in the Olympics and now has to world record for most Gold Medals.  Usain Bolt destroyed all comers!  And despite obvious cheating by the Chinese women's gymnastics team, the American Team including Shawn Johnson and Nastia Liukin took the most medals.  A disastrous pair of miscues by Alicia Sacramone led to a loss in the overall, but this team was possibly the best in US history.
3. Tina Fey!
We hope Tina sent Sarah Palin a huge Thank You card for providing her the perfect role to play on Saturday Night Live.  Tina didn't even have to write the script, she pretty much used Sarah's dialogue verbatim and had people in hysterics.
4. Batman, The Dark Knight
There have been many attempts to market the Batman story, but this latest series has the world captivated.  The difference a realistic feel to the characters and an actual fear of the villains.  Heath Ledger death accentuated his role as the Joker, which demonstrated that even in a comic book role, Heath was a blockbuster star.
5. Iron Man
While we did not want to have two movies in the top 10, we could not find any way to eliminate this gargantuan effort by Marvel.  Robert Downey Junior emerged in this movie to remind us of his diversity and wit despite a somewhat questionable past.  In fact, Robert's bad boy antics enhanced his appeal in this leading role.
6. Barack Obama Victory Speech (Yes We Can!)
Obama won in grand style and gave an inspiring speech to America.  Almost every American heard this speech and even those that did not vote for Obama were moved.
7. David Cook Wins American Idol
Despite the judges insinuations to the contrary the week before, David Cook won American Idol easily with his unique approach to Rock.  This performance demonstrates an amazing ability to resurrect a performance of old and make it new and fresh.
8. Leona Lewis Bleeding Love Top Selling Hit of 2008
Leona was selected Billboard's top new artist of 2008. She topped off 2008 with the number one selling single, Bleeding Love.
9. Mercy (Katee and Twitch)
We had to include this performance because it is the most striking dance performance we have seen.  The hypnotic music of Duffy, singing the classic "Mercy"  with a dance choreographed by Emmy Award Winner Mia Michaels places this solidly in the top 10 entertainment moments of 2008 and put Twitch on the map.
10. Wii
The Wii was available in 2007, but it took hold in 2008 to become the leading gaming system.  As people slowly forgot about the XBOX and Sony Playstation, they were getting in line to pay retail for this gaming wonder that demonstrated Nintendo is no pushover.
[poll id="57″]